Beautiful, functional websites. Custom built for your company

Attract more customers
with engaging websites
If you're looking for a mobile-friendly website that's as easy to navigate as a Sunday drive, then look no further! I specialize in creating WordPress sites that not only look good, but pack a punch when it comes to getting your message across. No clutter, no fuss, just a clear and pretty layout that'll leave your visitors with hearts in their eyes and wallets open. And let's not forget that branding, baby! I'll help you pick the right images and logos to give your site the pop it needs to stand out from the herd. Trust me, your website will be so fly, other websites will be like "Dang, why can't we be cool like that?"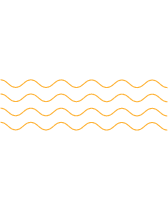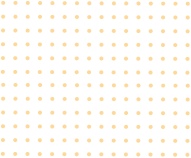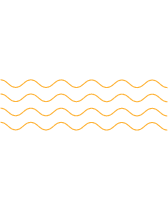 Modern and beautiful websites for all devices
It's time to get with the times. Over 50% of web traffic comes from mobile devices, meaning if your website isn't optimized for smartphones and tablets, you're basically asking your visitors to throw in the towel. Don't let your site become the ghost town of the internet. Make your website responsive and user-friendly to keep those potential customers from slipping through your fingers!
Choose from one of my popular website design packages or contact me for a custom quote!
Single landing page for your products, services, events or Google ads.
Up to 10 pages with a customized theme and specialized plugins.
Up to 12 pages + product pages, shopping cart and specialized plugins.
What's Included in my web packages?
Faster sites with all the plugins you need.

Up to 20 optimized stock photos as part of your web design package.

WordPress gives you the tools to easily manage your website including adding/editing pages, uploading images and blogging

I'll make sure your title tags, description, and image alt tags all target the appropriate keyword for each page. The Pro plugin version must be purshased by the client.
Elementor Pro is the most advanced website builder plugin for WordPress, allowing you to visually control and design your entire site. license valid for 1 year.

A zoom Tutorial meeting with the people in charge of updating the website.

Google Analytics allows you to view information about your website's visitors including high-level metrics, external links, etc.


My initial reason for hiring Jorge was based on two things. I instantly loved both his enthusiasm & his confidence. I will list his attributes: 1. He takes direction well. 2. Works hard and is loyal. 3. Thinks outside the box and contributes ideas. 4. Listens with an open mind. 5. Good at co-creating while keeping the client's vision in mind. I would re-hire Jorge tomorrow. He is a terrific resource.
Co-Founder, CFO Yogurt Stop, Inc
Jorge is an amazing graphic and website designer. He works exceptionally hard and is always on the cutting-edge of creativity and design. I know personally that Jorge's clients are always very happy with the results he delivers. The fact that his clients often recommend him to their friends and business associates is a true testament to how much they admire and appreciate his work. Jorge is the best. Period.
Some of my favorite web projects
Let's create something amazing together.
Are you ready to take your business to the next level? Let's talk!
01. Modern web design
02. Web design services in Los Angeles
03. custom web design services
04. web design services
05. web design firm
06. web design studio
07. web design boutique
08. web design solutions
09. WordPress web design services
10. mobile website design services / mobile website design services
11. responsive web design services / responsive website design services (less search volume)
12. website redesign services
13. logo design services
14. 3D logo design services
15. small business logo design
16. infographics design services
17. banner design services
18. banner ad design services
19. web banner design services
20. flash banner design services
21. brochure design services
22. business card design services
23. letterhead design services
24. brand identity design
25. corporate identity design services
26. landing page design services
27. web design for small businesses
28. web design for small businesses and individuals
29. web design for small businesses
30. web design for startups
31. affordable website design
32. cheap website design
33. affordable logo design
34. inexpensive web design
35. web design company west Hollywood
36. web design agency west Hollywood
37. web designer west Hollywood
38. web design solutions west Hollywood
39. freelance web designer west Hollywood
40. professional web designer west Hollywood
41. responsive web designer west Hollywood
42. creative design agency west Hollywood
43. web design consultancy west Hollywood
44. hire web designer west Hollywood
45. web designer freelancer Los Angeles
47. lgbtq branding design
48. web design for real estate
49. web design for influencers